How to Apply
(1) Visit the menu "1. Registration" and become a non-paying member. Activate your membership according to an email you receive afterwards.
(2) Visit the menu "2. Registration Fee" and pay the conference registration fee by Paypal to become a paying member.
(3) Access the menu "3. On-Site Page" on the conference day. You should be a paying member to browse this page.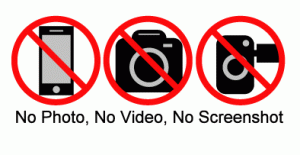 ===========================================================
To ALL Participants
- Log in to the registration site and enter your password. - Find the link to the Zoom Webinar next to the program. - If you do not have a Zoom account, you will see a screen to enter your name and email address when you enter the room. - Make sure to use the name that you used for the conference registration. - The venue manager will confirm your name when you enter the room. - In the Q&A session, use the "Raise Hand" button from the "Participants" icon on Zoom to ask a questio
-Inquiry Desk during conference by Zoom (August 29 to August 31)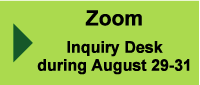 Meeting ID: 844 1147 2886 Passcode: tokyotech